Atlanta Smoke and Vape Shops
Visit one of our stores in Grant Park, Gwinnett Village, or Norcross. At Free Smoke, we are constantly adding new products. You will always find quality and affordable vaping products no matter where you shop with us! We carry a wide variety vape juice, hookahs, & bongs.
Shop with us at any of our stores for the latest products or even if you need directions. We love connecting with & meeting our customers! Click on any of the locations below and come see us today! We can't wait to meet you!
Shop With Us At Any One Of Our Locations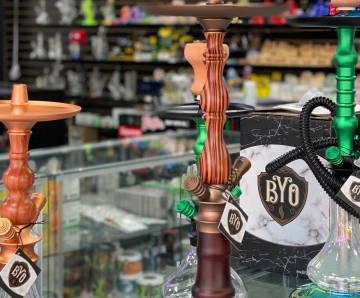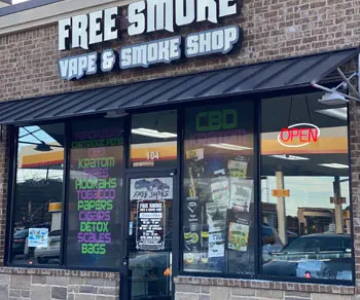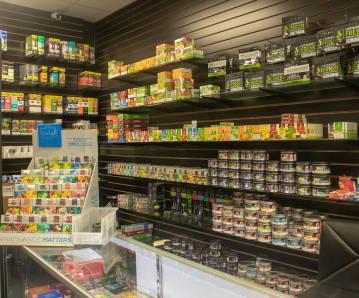 "I rarely post reviews, but definitely felt like I needed to after another great visit to this shop. The 3 times I have visited the store, Lucky has been there to help me. Not only is she super sweet, but she's extremely attentive to all the customers. She is informative, gives great suggestions, and offers a lot of assistance during your visit. Every customer that walked in the store, while I was there today, was greeted, helped efficiently and courteously, and thanked for their visit and patience as she got to everyone. She even remembered a few of them and already knew how to help- THAT IS GREAT CUSTOMER SERVICE! Highly recommend this store solely based off my experiences with Lucky! The products I have purchased are also great and reasonably priced. The store is very clean, they take social distancing measures to protect their customers and employees, and it has a really cool atmosphere. I'm officially a regular customer!"
"Great selection of CBD vape pens, juice, and so on. Great selection of devices, mods, juice, practically everything you could want in a vape shop. Don't be fooled by its small exterior next to the gas station...just walk -in, say hello, and shop. Very helpful in steering me in the right selection. Lucky (the vaporista) if thats a word, was bright, intelligent, full of energy, and very helpful. Great little place i didn't know was there. Ill be back for sure."
"I love this smoke shop.Management gave me great alternatives to nicotine. I've been cigarette free because of Free Smoke for almost 6 months. They also have a great selection of glass, grinders, and rolling trays. Way better than the surrounding smoke shops. Will be recommending to everyone. Conveniently located off the highway. Very clean smoke shop with a great staff."
Shop Free Smoke Vape and Smoke Shop Online
Free Smoke Vape and Smoke Shop is proud to not only serve the greater Atlanta area, but also offer up unique products at great prices on our online store. With high-quality vapes from top brands like Voopoo and SnowWolf and a constantly growing collection of unique shisha flavors, you can be sure to find exactly what you're looking for at Free Smoke!