Buckhead Smoke & Vape Shop in Fulton County, GA
Free Smoke has opened our 5th location, the Buckhead, GA Vape and Smoke Shop. Our smoke shop in Buckhead, Georgia has all the hottest deals on Hookahs, Smoking Accessories and top-of-the-line Vapes we have something for everyone. We've cultivated an amazing selection of the best of the best for all your smoking needs in a casual and friendly environment that feels like a go-to neighborhood smoke shop should. Come visit the Free Smoke Vape Shop in Buckhead, GA, for high-quality products at the best prices you can find near you today.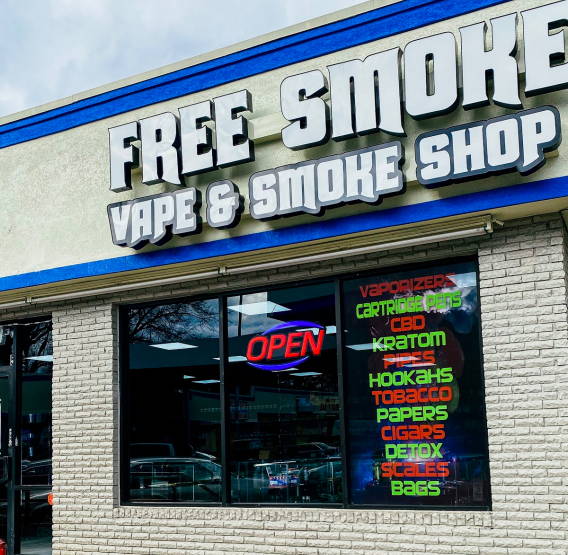 Free Smoke Vape & Smoke Shop Located in Buckhead, GA
ADDRESS
4340 Roswell Rd Atlanta, GA 30342
CONTACT
(678) 705-2627
STORE HOURS
Mon-Thurs: 10AM-10PM
Fri-Sat: 10AM-11PM
Sun: 11AM-9PM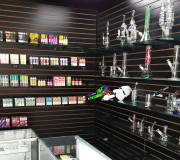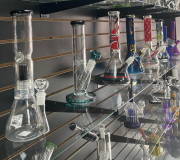 "I love this smoke shop. Management gave me great alternatives to nicotine. I've been cigarette free because of Free Smoke for almost 6 months."
"Absolutely love! Was extremely kind and very clean. Had things we haven't seen before and we've been to a lot of smoke shops and this is our favorite! Will be returning VERY soon!"
"The store is very clean, they take social distancing measures to protect their customers and employees, and it has a really cool atmosphere. I'm officially a regular customer!"
Buckhead, GA Vape & Smoke Shop Has Everything You Need
Come check out the Free Smoke Vape & Smoke Shop in Buckhead, GA – our 5th and newest location. Our Buckhead/Atlanta vape shop is open for business in the iconic residential district of Atlanta for all residents to come and explore. We're stocked up with an excellent selection of accessories and equipment to handle all your vaping and smoking needs. We sell everything from hookah pipes and vaporizers to hemp grinders, rolling trays, pipes and everything in between. We also specialize in providing all sorts of nicotine and nicotine-free products, so you're always sure to find the gear best suited for you. We've ensured our customers will always leave with what they need at our Buckhead smoke and vape shop. Stop in today, and make the Free Smoke Buckhead, GA vape and smoke shop – your premier location to satisfy your smoking and vaping needs.
Our Buckhead/Atlanta smoke and vape shop is located on Roswell Rd., right across from the Chevron gas station and next to the Sherwin Williams. The next time you stop by Buckhead, be sure to come and check out our newest Free Smoke Buckhead/Atlanta location for the best deals on smoking accessories, hookahs, disposable vapes and more.