Norcross Smoke & Vape Shop Gwinnett County, GA
Visit our Norcross, GA vape shop and buy all the smoke and vape products you need at Free Smoke. We have the best deals on vapes, smoking accessories, hookahs, and more at the lowest prices on the market. Visit our Norcross vape shop and you'll find the latest vape and smoke products at unbeatable prices. Free Smoke Norcross, GA is located off exit 101 on I-85, right next to Lowe's and Malibu. Shop at Free Smoke Norcross, GA vape shop and find the best smoke products and accessories today!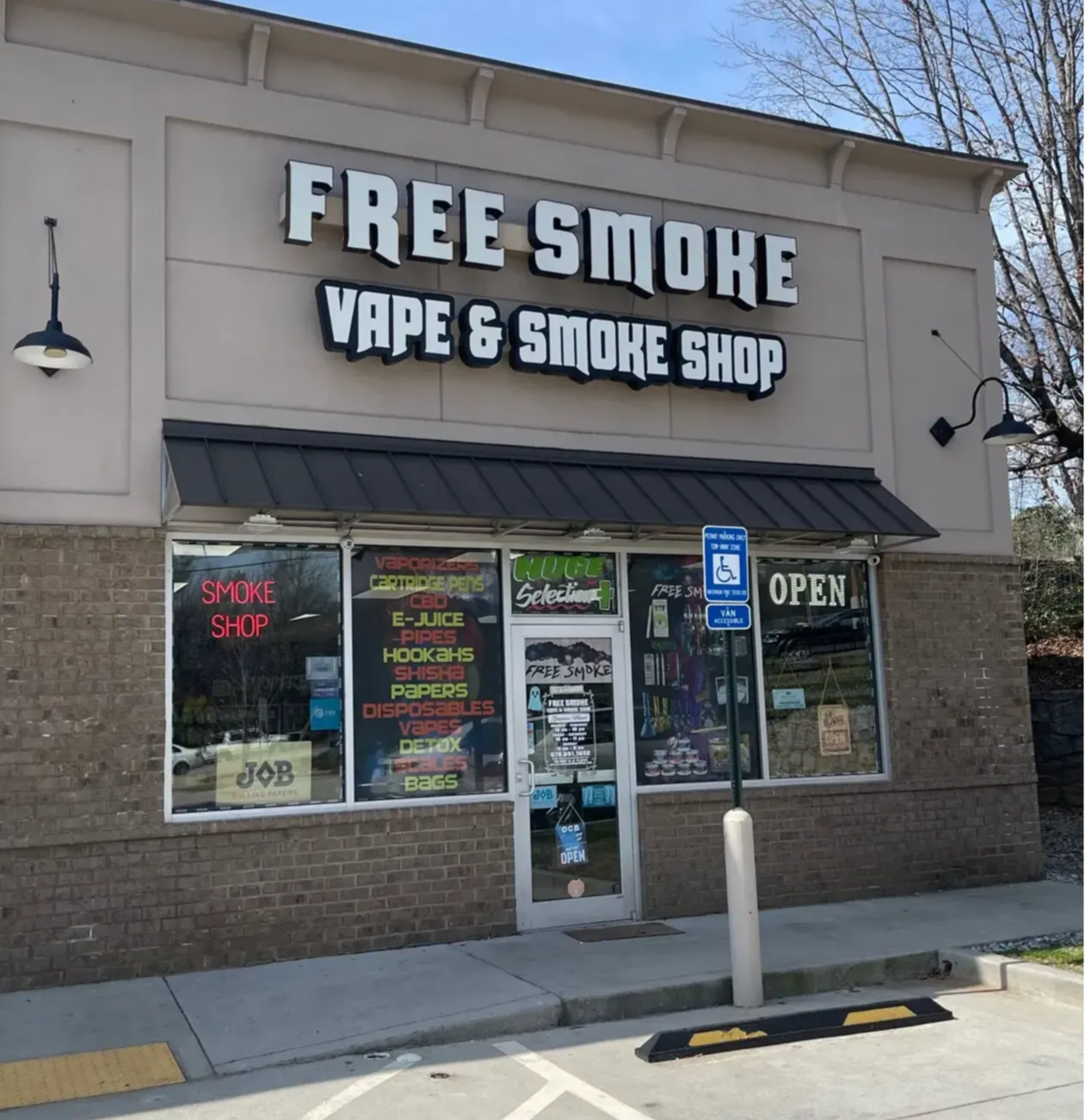 Free Smoke Vape & Smoke Shop Located in Norcross, GA
ADDRESS
1925 Indian Trail Lilburn Rd NW Ste C Norcross, GA 30071
CONTACT
(678) 691-3652
STORE HOURS
Mon-Thurs: 10AM-10PM
Fri-Sat: 10AM-11PM
Sun: 11AM-9PM
Norcross Vape Shop
Visit our Norcross Smoke and Vape Shop location off of exit 101 on I-85 to get all of your vape and smoke products. The Norcross shop is right next to the Malibu and Lowe's. We can provide you with all of your disposable vapes, hookahs and other smoking accessories.
We offer the best of the best for our customers by giving them high-quality smoking products without the high cost. So if you are in this area, feel free to stop by to take advantage of incredible deals for premium products.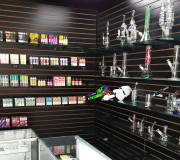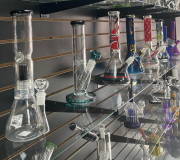 "I love this smoke shop. Management gave me great alternatives to nicotine. I've been cigarette free because of Free Smoke for almost 6 months."
"Absolutely love! Was extremely kind and very clean. Had things we haven't seen before and we've been to a lot of smoke shops and this is our favorite! Will be returning VERY soon!"
"The store is very clean, they take social distancing measures to protect their customers and employees, and it has a really cool atmosphere. I'm officially a regular customer!"
Shop Free Smoke Vape and Smoke Shop Online
Free Smoke Vape and Smoke Shop is proud to not only serve the greater Atlanta area, but also offer up unique products at great prices on our online store. With high-quality vapes from top brands like Voopoo and SnowWolf and a constantly growing collection of unique shisha flavors, you can be sure to find exactly what you're looking for at Free Smoke!