Gwinnett Village Shop & Vape Shop in Gwinnett County, GA
The best place to go shopping for vapes, hookahs, smoking accessories and more is Free Smoke in Gwinnett Village. Our vape shop in Gwinnett County has a huge selection of high-quality smoke and vape products at unbeatable prices. We carry everything from hemp grinders and rolling trays to hookahs and apparel. When you visit our smoke shop in Gwinnett County, GA, you can count on us to have what you need. We are by Pappadeaux across from the Hong Kong Supermarket. Come out and visit our Gwinnett Village vape shop and order disposable vapes and smoke accessories at Free Smoke today.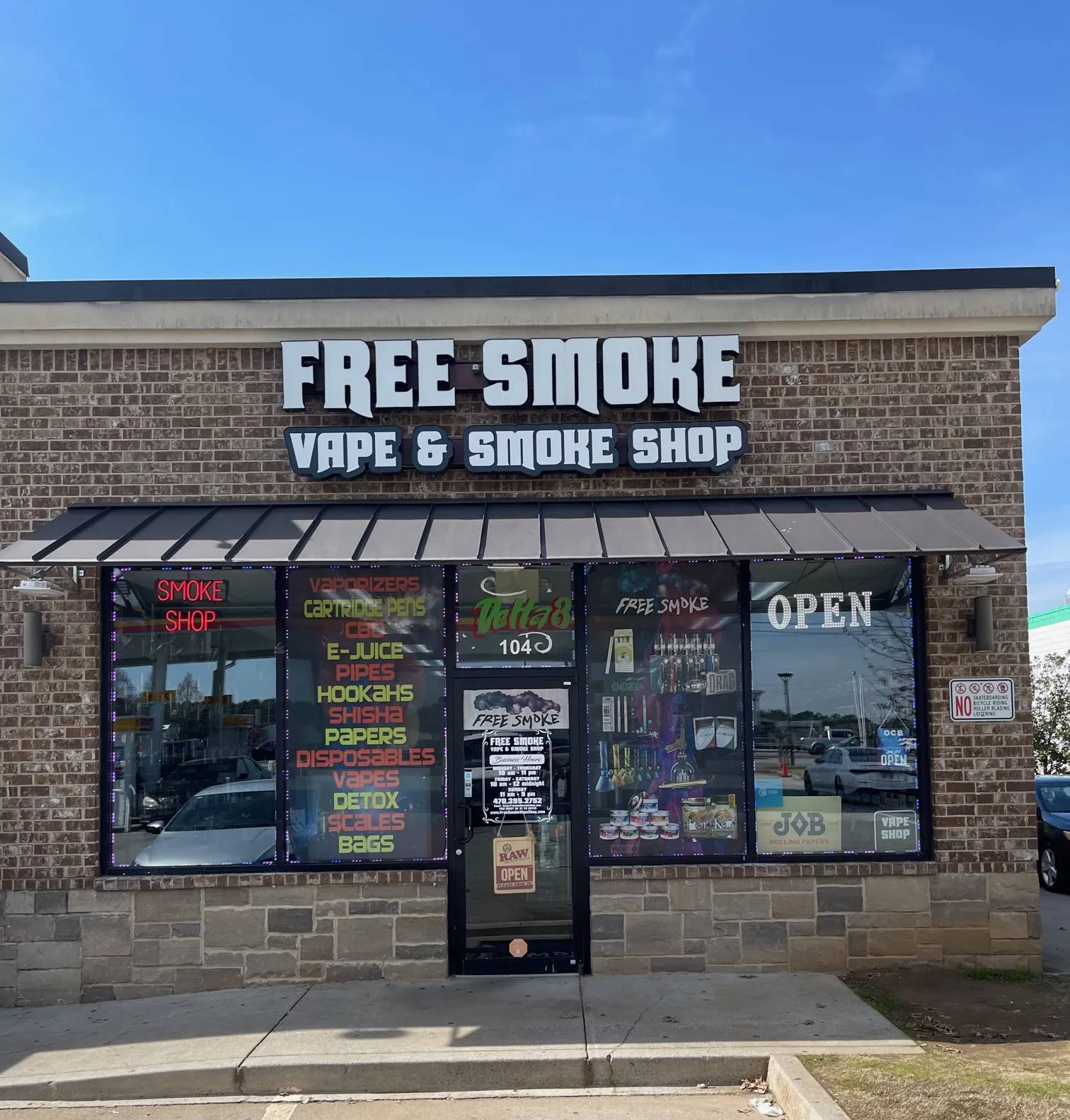 Free Smoke Vape & Smoke Shop Located Near Gwinnett Village
ADDRESS
5476 Jimmy Carter Blvd Unit 104 Norcross, GA 30093
CONTACT
(470) 395-2752
STORE HOURS
Mon-Thurs: 10AM-11PM
Fri-Sat: 10AM-12AM
Sun: 11AM-9PM
Bringing The Best Smoke Shop & Vape Products To Gwinnett County
Free Smoke has been proudly serving the greater Atlanta for all of its smoke and vape product needs. With two locations in Gwinnett County, we're bringing our selection of shisha, hookahs, vape kits and more to a broader audience. With smoke shops in Atlanta and Gwinnett County, Georgia, Free Smoke can bring massive clouds to an even bigger audience. Talk to our knowledgeable staff to learn more about the different vape products we have available in all of our locations.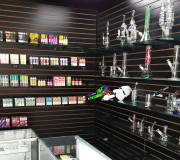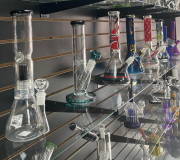 Your Gwinnett Village Vape and Smoke Shop
Free Smoke is your one-stop shop for vape products and smoke accessories. Step into any of our smoke shops in Atlanta or Gwinnett County to view our wide range of high-quality smoke products. Come into Free Smoke if you are looking for hemp grinders, rolling trays, hookahs, apparel, shisha or vapes. Our Gwinnett Village location is next to Pappadeaux and across from the Hong Kong Supermarket. Come on in to get all of your vape and smoking needs in Gwinnett County today.
"Great selection of CBD vape pens, juice, and so on. Great selection of devices, mods, juice, practically everything you could want in a vape shop. Don't be fooled by its small exterior next to the gas station...just walk -in, say hello, and shop. Very helpful in steering me in the right selection. Lucky (the vaporista) if thats a word, was bright, intelligent, full of energy, and very helpful. Great little place i didn't know was there. Ill be back for sure."
"The selection at free smoke was outstanding it is definitely the best around. As well as having one of the friendliest staffs in town. I will definitely be shopping here now"
"Customer service was great... all my questions were answer and felt very comfortable and not pressured into buying product!!!! Two thumbs up!"
Shop Free Smoke Online From Across The Country
Free Smoke is proud to not only serve Gwinnett County but also offer up unique products at great prices in our online store. With high-quality smoke and vape products from top brands like SMOK, Voopoo, Atmos, SnowWolf and our constantly growing collection of unique shisha flavors, you will find everything you need at Free Smoke.