Smoke & Vape Shop in Miami, FL

Visit the newest Free Smoke location with our new vape shop in Miami, Florida. We are bringing all of our greatest products, culture and customer service to the Westview area. Free Smoke Vape and Smoke Shop in Miami carries everything you need including grinders, hookahs, vape pens, pod systems, eLiquids, vape mods, pipes, apparel and more. Our Miami smoke shop is located at the corner of 120th Street and 7th Avenue, just one block west of I-95. Located minutes from Bal Harbour, check out our smoke shop in Miami, FL today.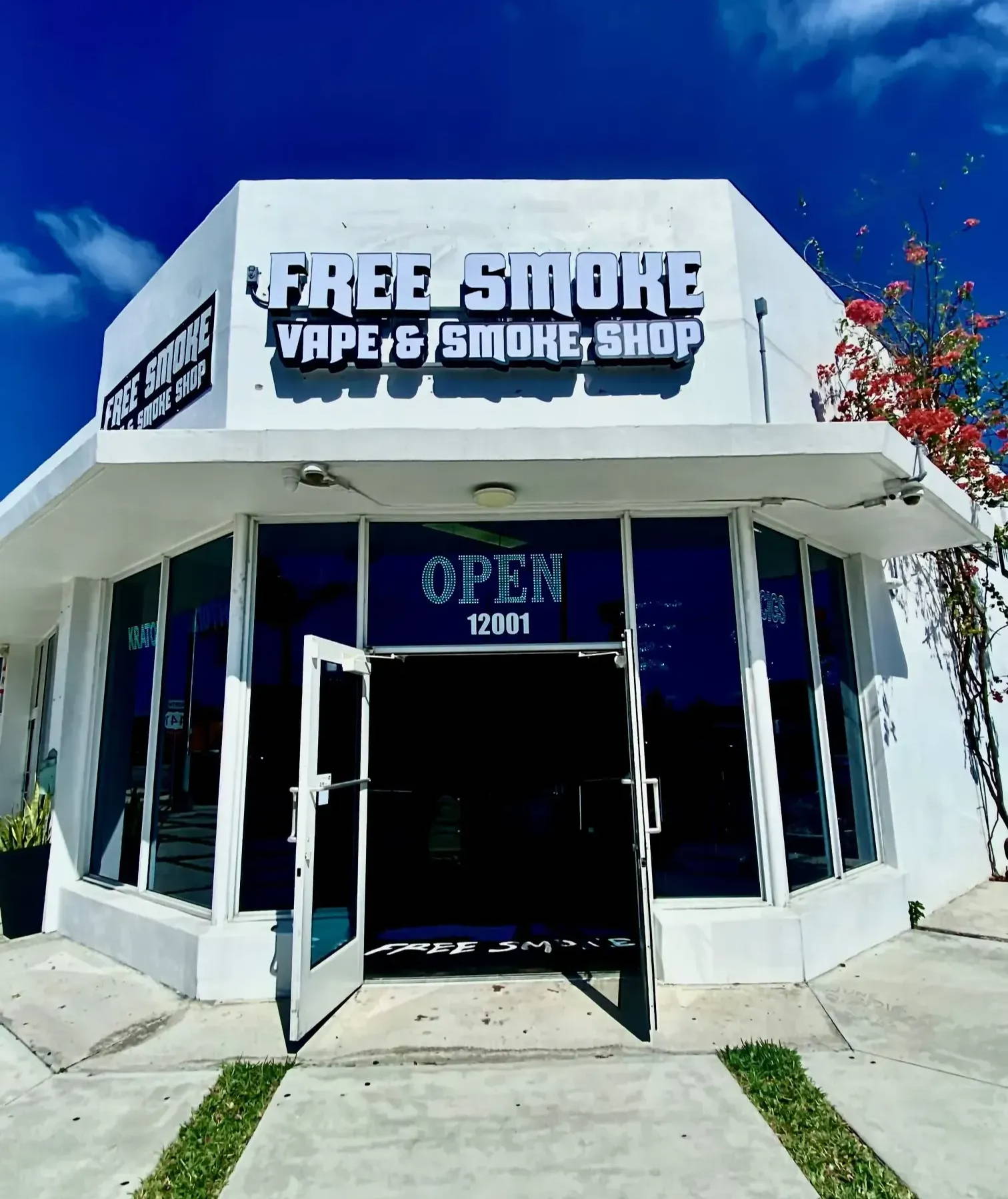 Visit Our Smoke Shop in Miami, Florida
Come find us! Check out our vape shop in Miami for great products at great prices.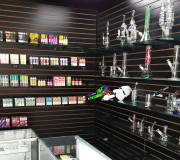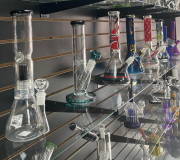 Visit the Best Smoke and Vape Shop in Miami
Our Westview location in Miami is the first opportunity for us to bring the Free Smoke vibe to the beach. We're looking forward to celebrating all things smoke with new customers who love to vape as much as we do. Opening a vape store in Miami is a dream come true for us and we are excited about the opportunities this will offer us. Like all of our locations, our Miami smoke shop will combine our passion for smoking and vaping with a laid-back attitude and knowledgeable staff. With our new smoke shop, Miami gets a little taste of our hospitality, enthusiasm and product selection. Visit our smoke shop in Miami, Florida today.
A Miami Smoke Shop For Whatever You Need
A Free Smoke shop in Miami comes with the same great products and accessories as our other locations. We love smoking and vaping too much to offer less than the best to our customers. Like our other vape shops, Miami will get the same great selection of products that have made us popular among newcomers and long-time enthusiasts. Our inventory includes:
Vape Pens
Pod Systems
Vaporizers
Vape Mods
eLiquids
Hookahs
Pipes
Grinders
Shisha
Rolling Trays
"I love this smoke shop. Management gave me great alternatives to nicotine. I've been cigarette free because of Free Smoke for almost 6 months."
"Absolutely love! Was extremely kind and very clean. Had things we haven't seen before and we've been to a lot of smoke shops and this is our favorite! Will be returning VERY soon!"
"The store is very clean, they take social distancing measures to protect their customers and employees, and it has a really cool atmosphere. I'm officially a regular customer!"
Shop Free Smoke Online From Anywhere
Along with our excellent smoke shop in Miami, Free Smoke is proud to offer our unique products and accessories online. Get the same great quality and prices that you'll find in our Miami smoke shop. Order top brands like SMOK, Atmos, Voopoo, SnowWolf and more. Our selection is constantly growing as we find new products to offer. Along with our fabulous collection of unique shisha flavors, you can find everything you need online at Free Smoke.