Forest Park Smoke and Vape Shop
Free Smoke Vape and Smoke Shop now has a new location in Forest Park. Come visit us and view our wide range of high-quality smoke accessories and products. Free Smoke Forest Park is located at 3819 Jonesboro Rd, about 10 miles north of Jonesboro. Shop hemp grinders, rolling trays, hookahs, apparel, and other high-quality vape and smoke products.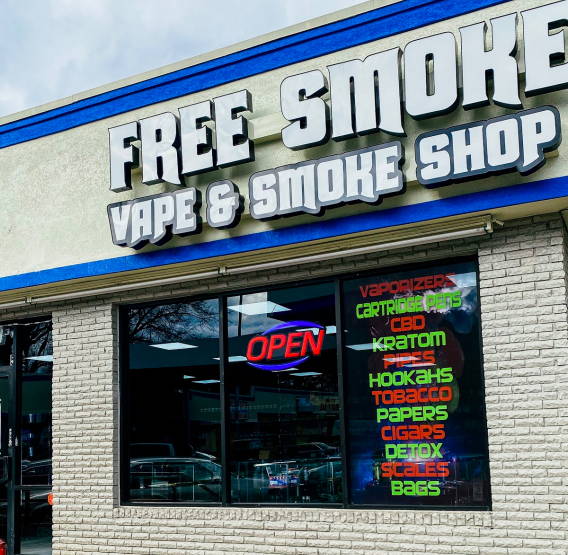 Free Smoke Vape & Smoke Shop Located in Forest Park
ADDRESS
3819 Jonesboro Rd SE Atlanta, GA 30354
CONTACT
(470) 428-3285
STORE HOURS
Mon-Thurs: 10AM-11PM
Fri-Sat: 10AM-12AM
Sun: 11AM-9PM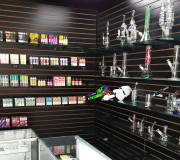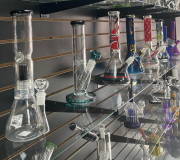 "I love this smoke shop. Management gave me great alternatives to nicotine. I've been cigarette free because of Free Smoke for almost 6 months."
"Absolutely love! Was extremely kind and very clean. Had things we haven't seen before and we've been to a lot of smoke shops and this is our favorite! Will be returning VERY soon!"
"The store is very clean, they take social distancing measures to protect their customers and employees, and it has a really cool atmosphere. I'm officially a regular customer!"
Shop Free Smoke Vape and Smoke Shop Online
Free Smoke Vape and Smoke Shop is proud to not only serve the greater Atlanta area, but also offer up unique products at great prices on our online store. With high-quality vapes from top brands like Voopoo and SnowWolf and a constantly growing collection of unique shisha flavors, you can be sure to find exactly what you're looking for at Free Smoke!