Visit our flagship location at 5476 Jimmy Carter Blvd Unit 104 in Norcross, GA. We carry a wide variety Devices, Glass Pipes, & CBD. We have the best deals along with amazing customer service.
5476 Jimmy Carter Blvd
Unit 104
Norcross, GA 30093
Mon-Thurs:
10AM-11PM

Fri-Sat: 10AM-12AM
Sun: 11AM-9PM
---
Opt-In to our Loyalty Program
Get a 20% Off Discount before you arrive!
Text "freesmoke" to 87573 to opt into our loyalty program!
---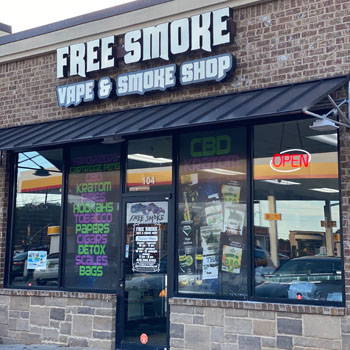 ---